Winter Springs Posts Big Victory Over Apopka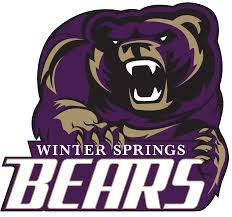 Winter Springs used the top of the lineup to pound the way to a 10-1 decision over Apopka, during the opening round of the Big Blue Bonanza Tournament played at Lake Brantley High on Monday night.
Junior Zachary Barnhill led the way in the lead-off position with a 3-for-5 night, with all three hits going for doubles that plated three total runs. Mathew Chang and Michael Jordan rounded out the top three spots in the lineup going 3-for-4 and 2-for-4, respectively.
Winter Springs (1-0) took the lead in the first inning. After Chang walked and stole second, Jordan singled him over to third base and he then scored on a passed ball.
Senior Jarret Backus (0-1) issued back-to-back walks in the top of the second inning and those proved costly, as both runners scored on a double by Barnhill. Backus was lifted for Alex Otero, but he was not able to strand the runners. After RBI singles from Chang and Altoon Coleman, the Blue Darters were down 6-0.
That was more than enough offense for the balanced pitching performance by the Bears. Winter Springs used four pitchers who combined to give up three singles and just one run. Junior Alexander Goff gave the Bears four strong innings and recorded five strikeouts to earn his victory win of the year.
Both teams play their second game of the tournament on Wednesday.