Hagerty Returns To 8A Title Game With 7-0 Shutout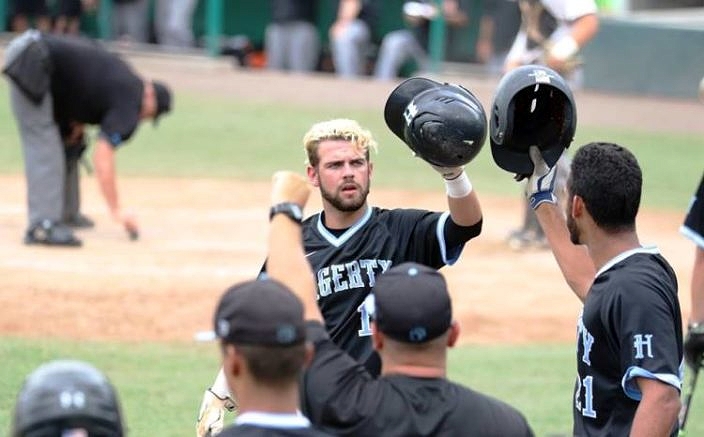 Photo Gallery
Last year, it took a hellacious comeback for the Hagerty baseball team to advance to the 8A championship game. This time around, the Huskies made sure that no comeback was necessary.
Jumping on the Sarasota starting pitching early, Hagerty piled up seven hits, hitting balls hard all game long en route to a 7-0 semifinal win.
"These guys played a good baseball game today, and that's what we talk about is to win the day," Hagerty manager Matt Cleveland said.
The Huskies wasted no time making their mark on Friday afternoon. Brian Ellis worked a walk leading off the bottom of the first against Sarasota starter Brooks Larson. Cameron Beams followed with a single, and Riley Greene tripled down the right-field line, scoring Ellis and Beams.
"When I get to bat in the first inning I'm just trying to find a way on any way I can," Ellis said. "It really helps the team with the leadoff guy on. The chances of scoring a run goes way up. That's just my job as the leadoff guy."
A Britt Crawford groundout extended the opening frame lead to 3-0.
That was all the runs Huskies starter Bailey Wendel needed. Wendel went the distance, scattering four hits, while striking out five and walking one.
"Bailey Wendel has great stuff and he has pitched in a lot of big games in his career," Cleveland said. "I just told him last week that I'm not worried. We'll give you the ball and you go do your job. That's exactly what he did. They hit some balls hard, but we have good defenders and they made plays."
While Wendel was cruising, Hagerty's offense added to their lead in the third. Ellis again began the rally with a walk. After a strikeout, Greene walked. A Crawford flyout moved runners to second and third, and a Cameron Alba single plated Hagerty's fourth and fifth runs of the game.
In the fifth, the Huskies put the game out of reach. Vaughn Grissom joined the offensive attack with a one out single. Zach Grabbe then doubled to left, scoring Grissom. After Vince Phillips worked a walk, Steven Markowitz closed the scoring for the day with an RBI single.
The hit capped a balanced attack from the Huskies offense.
"Our at-bats were good all day," Cleveland said. "We made the guy work, we didn't fish and I can think of only one or two outs that we actually gave away. When you do that, you put yourself in good situations. We had guys on in every inning and it was just a well-played baseball game."
Although the team returns to the state finals, they will do so under the guidance of new Manager Cleveland, who took over for Jered Goodwin. So will the Huskies do anything differently this time around to try and capture their first-ever state title.
"We just talk about playing good baseball," Cleveland said. "If you over-complicate it or get over yourself, we're not focusing on what we have to take care of ourselves. Just play one good inning at a time."
For Sarasota, their quest to capture the schools ninth state title fell short. However, the loss did not diminish what was a successful 2017 campaign in which they went 22-9.
"Hagerty played a great game and I tip my hat to Hagerty; I wish them nothing but the best," Sarasota manager Clyde Metcalf said. "But I'm very, very proud of how far this ball club came this year. It sure wasn't for lack of heart or lack of effort, because these kids played until the last out. That is what they have done all year long. Today it got to be too big of a spread and got to be too insurmountable."
Hagerty will face Lincoln from Tallahassee in the 8A title game Saturday afternoon. Lincoln defeated Nova 4-1 earlier Friday.