Dr. Phillips Welcomes Flanagan's Ray Evans As New Manager
Ray Evans knew that in the time ahead he and his family would be moving north in the state and out of South Florida. But even he did not expect that that moment was going to arrive now.
Recently an opportunity presented itself and the timing was right, as the Dr. Phillips Panthers now welcome Evans as the new manager of the baseball program. The veteran coach leaves Flanagan after a 15-year run in which the program won three state titles and also earned a National Championship in 2010.
Evans takes over a Dr. Phillips team that advanced all the way to the state semifinals this season, with several key pieces of that unit returning again in 2019.
The news certainly comes as a shock to a South Florida baseball community accustomed to having Evans on the sidelines with the Falcons. Flanagan was a fixture in the regional playoffs, and Evans made many friendships with fellow coaches through the game. Even rival coaches could not help but appreciate how Evans' teams respect the game in both victory and defeat. Now it will just be different colors on his players.
"Things have changed," Evans agreed. "Sometimes change is good. Sometimes change isn't what you want, but I was looking down the road and there were some opportunities that opened up. I wasn't sure what I wanted to do and so I talked to my wife about it, and we agreed that if something opened up that was a really good opportunity I would go ahead and pursue it."
The move is something the entire Evans family is excited for. Both Ray and his wife have family in the area, their son will begin college as a freshman in nearby Lakeland in the fall, and their daughter is excited for the opportunities she now has playing for the Panthers' successful volleyball team.
The position became available following the resignation of former manager Mike Bradley, who ran a very strong and respectable program during his time with the Panthers. Besides just the wins and losses, Dr. Phillips has a solid reputation for its class and respect for the game. It is the type of program that most any coach would be thrilled for the chance to lead.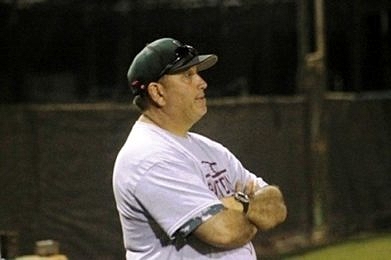 "It's a really good school with really good athletics, and everything about it is first class," Evans said. "I'm good friends with a few coaches in the area, such as Scotty Grove at TFA, Tim over at Timber Creek and Pete Post at Boone. I spoke to them and they said this might be a great opportunity to leave South Florida and come up there and finish up my coaching career. It's a really good opportunity."
With Bradley moving on and the position in need of the right shoes to fill it, Evans is a guy most would never expect would even be available. But after meeting with the administration and touring the facilities, it was difficult not to fall in love with the job.
"They made it apparent that they would like me to be there, and it felt nice to feel wanted," Evans said. "Somebody wanting you to come up there and continue what was going on and only make it better, it is almost what it was like at Flanagan when I got there originally. The key is to continue it and take it to another level, if at all possible. I think we did that in my 15 years at Flanagan."