Bishop Moore Bows Out Late In 5A Semifinal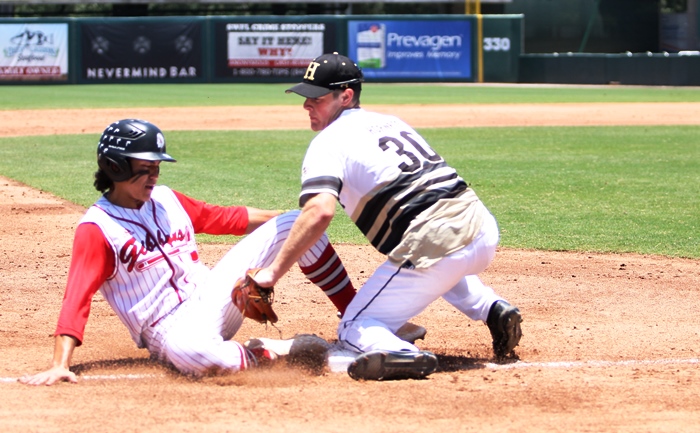 The Cardinal Gibbons baseball programs has been one of the most respected in Broward County for decades. Former Manager George Petik is considered a legend in coaching circles, leading the Chiefs to their last state finals appearance in 1992. Current Chiefs Manager Jason Hamilton played for another of those legends, Tom Hysell, at Coconut Creek, who carried his Cougars to the state finals in 1994.
So it comes as no surprise that Hamilton dialed up his old manager from Creek on the morning of the Chiefs first appearance in the state final four since that '92 season.
"I just asked him what to expect, and for some advice," said Hamilton. "And what he told me, just like back when he coached me, rang true. He said, 'Don't coach them, just turn 'em loose. There's no more coaching to do', we haven't coached in a month. It was a very simple message from him, and it was a very powerful message from my old head coach."
So what Hamilton did, was turn a bunch that has played with confidence and determination throughout the playoffs, loose.
And the Chiefs responded by taking care of business in the 5A semifinal, 4-3 over Bishop Moore. Now, Hamilton will have a chance to do Thursday what neither Petik or Hysell could accomplish, winning a state title.
"We played a tough schedule and had one of the toughest roads to get here as anyone in the state," said Hamilton. "So we knew we were ready to go, and from there, it's just a matter of execution."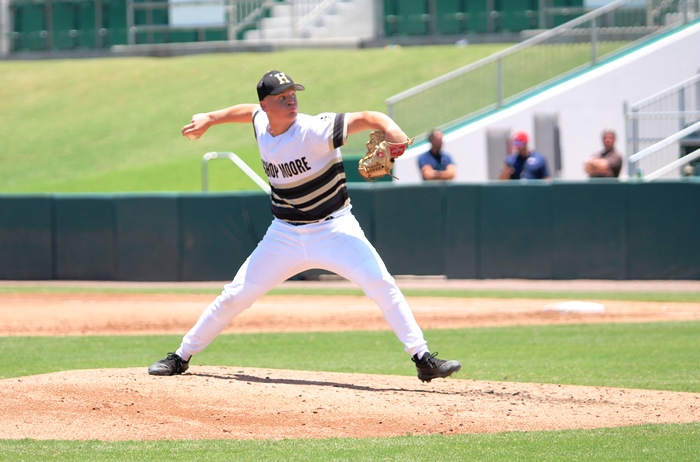 Execution has been high for the Chiefs throughout their playoff run, but the formula for success remained the same. Ride the left arm of junior Tim Manning and the right arm of senior Keanu Buerosse.
Manning threw five innings, before turning the game over to Buerosse for the final two, securing the 4-3 win. The win did not come without drama, however, as Buerosse put runners on first and third in the seventh before striking out the final two batters. He gave insight after the game into what had him rattled, and it was not Hornets batters.
"It was so hot out there," said Buerosse. "You just try to block it out, and focus on executing your pitches, but the heat was crazy."
Manning, who agreed with Buerosse's assessment of the heat, worked the first five innings, scattering seven hits, and allowing three earned runs.
"We just wanted to win," said Manning. "Whatever we had to do, we were going to do. That's a real good team we faced, so it's great to come out on top."
Hamilton agreed.
"We have such respect for those guys. We play them every year, and Tony (Mehlich) is a good friend, we have been texting all week. He and his staff do a great job, and we always joke that it's always a one-run game between us. Sometimes we get them, and sometimes they get us. It was a great ballgame."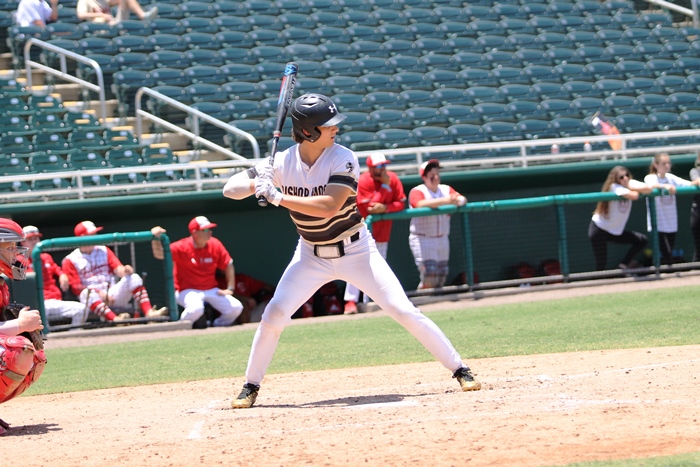 Bishop Moore had their chances to win, taking an early 1-0 lead in the first, and then tying the game in the third. The Hornets left 12 runners on base in the game.
"We had chances," said Mehlich. "We were facing one of the top rated pitchers in the state, and we created opportunities, but we couldn't come through with the hit we needed."
The Hornets, gracious in defeat, were pleased with their 2019 journey.
"Obviously we wanted to win," said Dale Thomas. "But I wouldn't want to go through this with any other guys than the guys we have here. We are a family, and although it hurts, losing will only make us stronger as we move on in life."
Kyle Kuramoto went 3-for-3 for the Chiefs, with an RBI. Trevor Kole had two hits and drove in a run.
For Bishop Moore, Dylan Brazil had three hits, and McGwire Holbrook two, with an RBI.
With Manning and Buerosse both burned for the title game, Hamilton gave an idea of who may be on the mound for Gibbons in the title game.
"Johnny Whole-Staff," said Hamilton.
Gibbons will face Melbourne Central Catholic, a 2-0 winner in the early 5A semifinal Wednesday, at 4PM today for the championship.