High School Baseball Is Back, And Everything Feels Right Again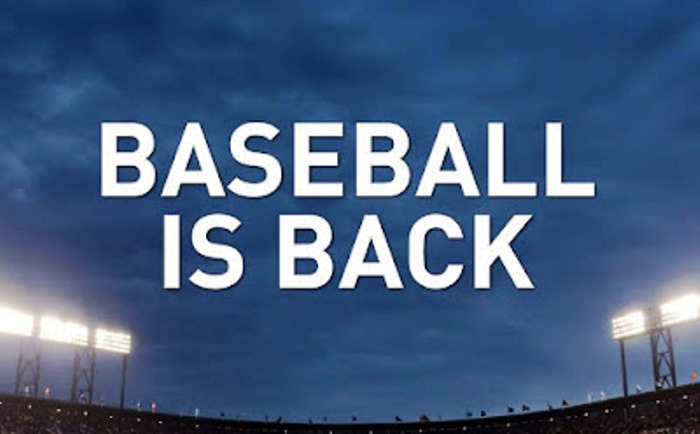 High School Baseball is back.
It has been a long year. In crafting this article, I thought about all the creative and eye-catching ways I could start this article. But after weeks of preparation, it turns out it was the simplest of beginnings that works.
It was a long year.
That is the bad news. The good news is, after a year in which it seems like suffering and death has been surrounding us all, dragging our collective spirits into the abyss, today represents a rebirth. Not only of the game we all love, but of our spirits.
All that was wrong with the world, and all that we have gone through, is now in the rearview mirror.
Make no mistake, there are still plenty of obstacles that we all, as a baseball, and societal community have to overcome, to fully put this pandemic behind us.
But for the first time in a really long time, something just feels right.
We all did our best to power through the long months of the Summer and Fall of 2020, and while travel baseball provided a much-needed diversion from reality, it does not provide the type of community and passion that comes with putting on that school uniform.
It has been almost a year since high school baseball was taken away from all of us. Senior players, whose tears are usually reserved for after the final out when their seasons come to an end, realizing their high school careers are over, were forced to face that fate two months too soon in 2020. And in the most gut-wrenching of circumstances.
Those seniors found a new way, and persevered, because they had to. The rest of the high school baseball community did as well. We all used tactics to help us through. Whether it was watching the Korean League on ESPN, or just getting out and having a catch. We did things to make us feel that baseball was still alive.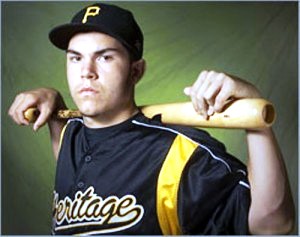 That worked great for a while. But two weeks ago when I stepped back on the field in the first of our two HSBN Media Day Weekends, immediately I could feel the difference. There was a buzz back in the air. Players, coaches, parents, and fans were excited.
In speaking to coaches and players, I realized this was not a feeling exclusive to me. This was a feeling everyone in the community was experiencing.
The first time a player was late for a workout. The first time a coach yelled at a player for not keeping up while conditioning. The first time a parent could not understand why a coach made the decisions they made. All those feelings, whether from coach, player, or parent, came back swiftly in January.
And they were all glorious.
No matter how big the rivalries. No matter how big the rifts. The one common theme I saw in talking to those around the game, was that they welcomed all those uncomfortable feelings back with open arms.
Because until something so dear to you is taken away, you never realize how much the daily grind and the daily emotions, good or bad, meant to your daily life.
I am not saying all of the emotions that came back were negative.
Smelling that fresh cut grass for the first time. Watching players execute a pick-off play, or relay throw. Seeing a coach go above and beyond to pick a player up after a tough day. Parents stepping up to spearhead fundraisers to accomplish team goals.
These are all also feelings that came back.
And they were glorious as well.
Baseball, especially at the high school level, just brings out emotions that no other level of baseball can provide. Not travel ball. Not college. Not professional, or Major League Baseball.
I recently spoke to San Diego Padres first baseman Eric Hosmer, who happened to be out at a Douglas game, visiting his high school manager, Todd Fitz-Gerald. And while there, Hosmer and Fitz-Gerald reminisced about their high school days together at American Heritage.
The joy was visible in both their eyes, as they remembered the times that shaped not only a player and a man, but a coach as well.
Hosmer is a World Series Champion. He has had success at the highest level. Hosmer was a leader on that championship Kansas City Royals team, and is a leader on his current Padres team.
Also there that night was legendary Manager Rich Hofman. He coaches Alex Rodriguez in high school, at Westminster Christian.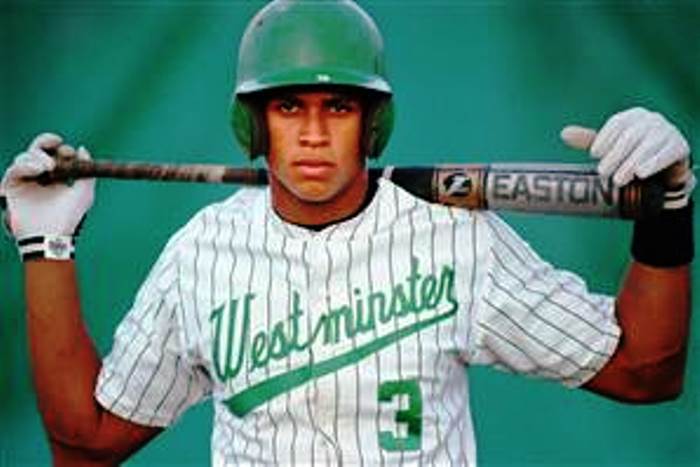 Rodriguez, one of the best players to ever put on a uniform at any level, has repeatedly talked through his professional career about how the affect that his high school coach, and the lessons he learned in high school, has shaped his entire life.
High school baseball can get monotonous. Same schedule, same routine, every year, day in, and day out. We all start to take the game for granted.
Having now had a year without high school baseball, and its sometimes boring daily routines, I have made a pact with myself. I will never take for granted again all the joy and happiness this game brings into my life.
Yes, it is a job for me now. For coaches it is a thankless job. For players, it is huge responsibility at a time when their age naturally stunts their ability to fully grasp the gravity of the moment.
For parents, it is the stress of trusting other people with how our children turn out. And for fans, it is watching all of these pieces work together, to entertain us, and create the pride in the school programs we love that lasts generations.
Today, a new season begins. Another chapter in thousands of coaches, players, and fans lives'. Nobody knows the outcome. Or how long it will last. But after a year off, we know one thing.
There is nothing like high school baseball, and having it back just makes the world feel right.